Paul Weiss Eyes Silicon Valley, Wall Street's Land of Confusion
Paul, Weiss, Rifkind, Wharton & Garrison has set its sights on building a Northern California office, entering a complicated market that has bedeviled Wall Street firms in the past and ladled rewards on select few outsiders despite its appealing Big Tech clientele.
Coronavirus Is Taking Its Toll On Big Law
The economic fallout of the Covid-19 crisis has reached America's top grossing law firms. In this video, legal industry experts assess the impact on Big Law and what might happen if the crisis lingers.
Coronavirus and Force Majeure Clauses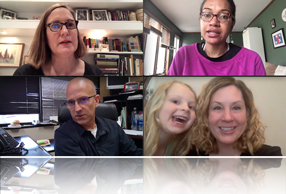 Coronavirus Is Changing the Way Lawyers Work
Making Millions Off Others' Lawsuits: How Litigation Finance Works
The Big Four Are a Looming Threat to Big Law
SCOTUS Virus Update: Historic Arguments Set for May
SCOTUS Virus Update: Court Issues First Pandemic-Related Ruling